DIRECTIVE (EU) 2017/541
Definition of victim, Victims' rights and the transposition of the directive
Countries information
Detailed information of each European country
Our partners
European organizations that collaborate with EPAVT
Contact form
if you want to contact with us
Decalogue
It is inherent to the nature of terrorism the use of violence or threat of violence to influence a State, group of States or international organization. When terrorism strikes democratic societies, it causes victims to destroy the State and its institutions, affecting the coexistence in peace and freedom. There is always a link between the terrorist attack and a state policy on which to influence and in the context of democratic states, the action of the individual or terrorist group is always an attack on democracy and the rule of law.
In this context victims of terrorism are not mere victims of crime. The victims of terrorism are sacrificed on behalf of the State, the true target of the attack. We call for the acknowledgement of the political significance of victims of terrorism by expressly recognizing them as symbols of the defense of the democratic rule of law State vis-à-vis the terrorist threat.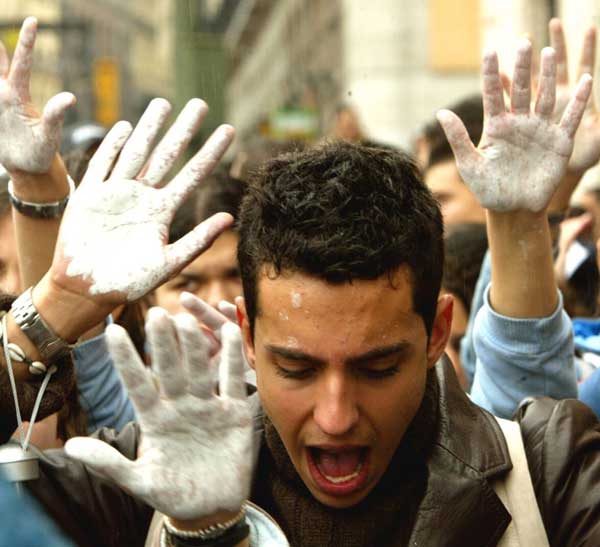 "Lorsque nos pays sont ensanglantées, nos Nations endeuillées, nos Valeurs bafouées c'est tout un Monde qui pleure.
Ces vies injustement volées doivent cimenter nos Libertés."